Toronto is booming with new residential condo towers filling the horizon as far as the eye can see. Anyone and everyone is talking about their hottest and latest condo purchase, and smart investment decisions. Is putting your fortune up in the sky really the smartest decision? We are here to tell you all the REASONS WHY YOU SHOULDN'T BE BUYING PRE-CONSTRUCTION CONDOS.
1. Value Appreciation
You've got some money put aside – you saved for a few years or inherited something to start your life with.
By investing in real estate, value appreciation is "almost" guaranteed from the closing time (once construction is complete and the condominium is registered). Especially in Toronto and the GTA where demand is constantly overshadowed by lack of supply. Another wondrous thing the GTA has to offer: Casinos. We say – put that hard-earned money where risk makes is that much more fun to double! (or lose it all).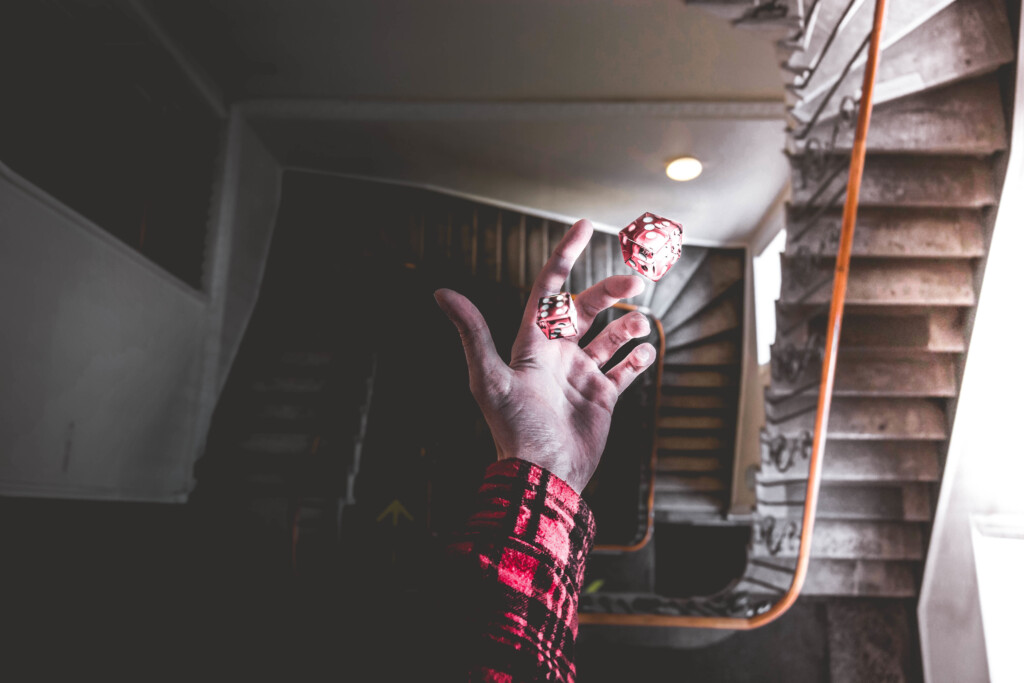 2. Platinum/VIP Agents' First Access
Nowadays, most condos are being launched to the public in a few stages. First, is the friends and family: employees of the developer, friends of the firm, their families and past purchasers. This group typically gets to be the first to select units out of a limited supply offered just for them at lower prices.
Second, the Platinum realtors: a selected group of realtors who have sold many units for the developer in the past and remain in close relations. This group either receive units allocated to them or simply have early access to great prices and special incentives on a greater selection of units. These prices will be slightly higher than those offered to the Friends' and Family's stage.
Lastly come the general public, who get offered the remaining units. Now, we ask you, think hard about your next family holiday meal…
Your brother asks you what's going on with that condo you've been eyeing;
Your aunt says she's heard great things about the location;
Your niece thinks it's about time you've invested in a home of your own.
– do you really want to make them all jealous of the Platinum prices you've been given? Shadowing the joy of the holiday with the new condo purchase you've been dreaming of for years at first level pricing! – Don't be silly. Buying at public prices will help keep the peace at home.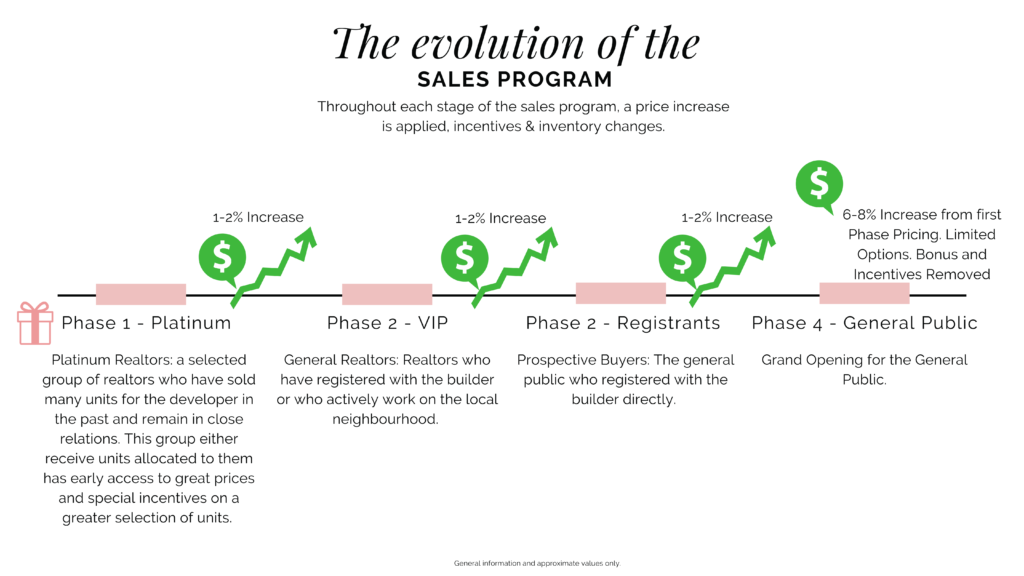 4. Extended Deposits
Platinum agents who have close relations with developers and have sold with them hundreds and sometimes thousands of units can get you access to extended deposit structures. This means that your usual 20% deposit is being broken into easy payments. Remember, comfortable payments are meant for weak people. You are a winner – you don't need others making it easier for you. Make sure you buy resale and begin making mortgage payments as soon as possible – in the age of Instagram appearance is everything.
5. Cooling Off Period – Cool Off At The Beach!
Every purchase of a pre-construction condo unit has 10 consecutive days to review the agreement with their lawyer, and to reconsider the purchase (i.e. back out from the deal with no penalty) – this is called the "cooling off period" or "rescission period".
We say – with 10 whole days of just sitting around doing nothing while your lawyer reads pages and pages of legal print, take a vacation instead! Laying on a beach with a mojito in hand sounds like a no-brainer to us.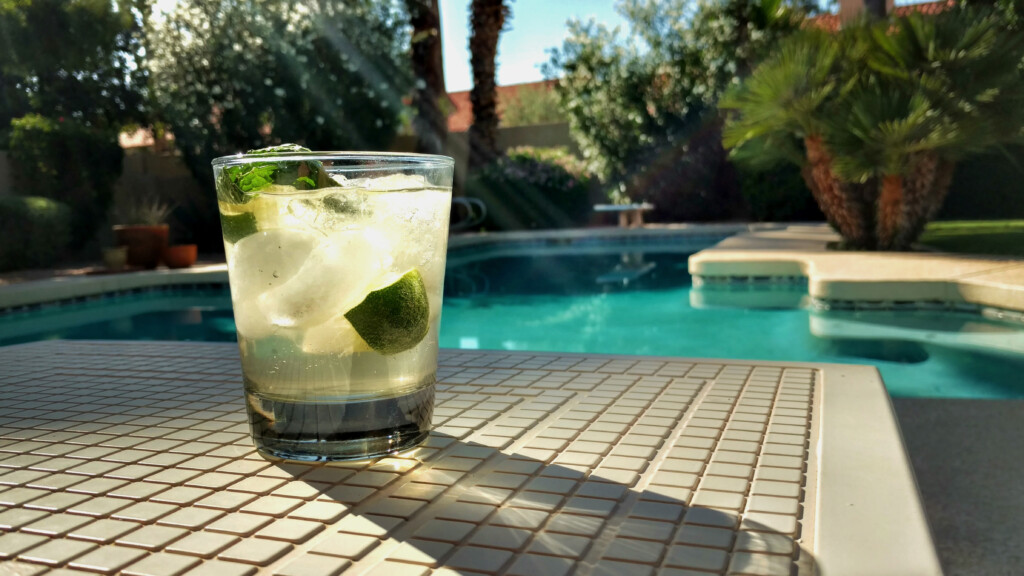 6. Make Sure Both Sides Are Happy
Property appreciation and overall returns are much higher for new condo buildings. New condos tend to trade at a premium over older condos on the resale market. Buying from floor plans and renderings before construction begins will get you cheaper prices per square footage, and of course, you don't want that.
Always buy remaining inventory through a realtor who can get you last access to a project – this way not only will you make sure to arrive fashionably late at the party, but you'll also guarantee the seller is just as happy with the deal as you are!
7. The Perks Of Being A Landlord
In the GTA newly built condominiums are leased quickly and with the highest rents due to high demand, and limited supply. Cash-flow positive is so overrated! The best part of being a landlord is those middle-of-the-night phone calls from tenants… and the constant excitement about what tomorrow may bring.
8. Predicting The Next IT Hub
Platinum and VIP realtors can suggest condo projects that have yet to fulfill their full potential. A brand new community centre, a long-time planned luxury shopping plaza or a desperately needed new LRT line can boost a condo purchase 10 fold.
Change takes time, and throughout it all – this ugly and destructive construction process is underway where you have decided to buy. What would your colleagues think of your decision-making skills, despite the 2-minute walk to the LRT, new shopping mall, state-of-the-art facilities, and more money in your pocket than them!
As you can see in the above, there are many reasons not to buy pre-construction real estate, let alone with a platinum/VIP salesperson. And if those aren't enough, there is always the stock market if you choose to remain conservative with your money 🙂
And if you're ready, willing and able to embark on this adventure – let's do it together, 416-985-7000
Check out some of our favourite projects and all the reasons why here!